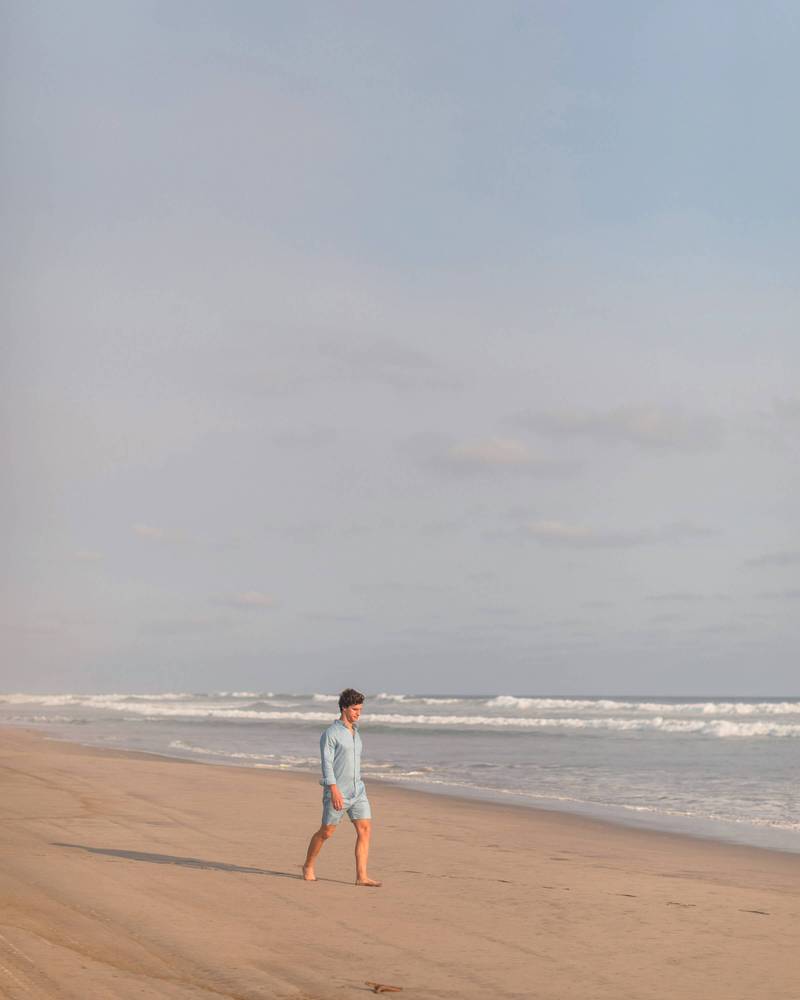 The sea is beautiful. The sea is blue and boundless.
The sea is like a naughty boy dancing happily on the blue, endless stage, constantly waving white waves and gently kissing the coast. The sand of the sea is yellow and thin, and it is very comfortable to step on, and the soles of the feet are itchy, like an ant. From a distance, the sand is like golden rice, and when you look up close, it looks like yellow powder, finely, and soft to the touch. The sky of the sea is blue and very clear. From a distance, the white clouds in the sky look like white cotton candy, and when you look up close, they look like a bunch of pure white cotton.
Wearing comfortable and casual clothes blowing the sea breeze on the beach, I feel that everything is natural. I love the sea! The sea contains rich resources...it brings me unlimited fun!